Дмитрий Храпов
hrapof@common-lisp.ru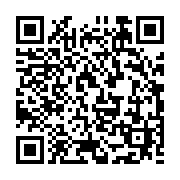 Daoulagad
Choose languages, invoke camera, aim the word, let camera focus, take picture, get translation. Won't work off computer screen, but e-ink is OK. Handwriting recognition and language autodetection are not supported yet. Tested with Apple iPhone 4-5, Nokia Lumia 920, BlackBerry Z10 and various Android phones.
Daoulagad makes your aim steadier, your patience longer and your memory stronger! :)
Ⱁⰴⰰⰱⰵⱃⰹ ⰻⰵⰸⰹⰽ, ⱆⰽⰾⱓⱍⰹ ⰽⰰⰿⰵⱃⱆ, ⱄⱀⰹⰿⰹ ⱚⱁⱅⱁⰳⱃⰰⱚⰹⱓ, ⰴⱁⰱⰹⰻ ⱂⱃⱑⰲⱁⰴ. Ⰸⰰⱈⱅⱑⰲⰰ ⰹⱀⱅⰵⱃⱀⰵⱅⱄⰽⱆ ⰲⰵⰸⱆ. Ⱅⱁ ⰻⰵ ⱃⱑⱍⱀⰹⰽ, ⰰⰾⰹ ⱀⰹⰻⰵ ⱂⱃⰵⰲⱁⰴⰹⱅⰵⰾⱐ: ⱂⱃⰵⰲⱁⰴⰹ ⰻⰵⰴⱀⱆ ⱂⱁ ⰻⰵⰴⱀⱆ ⱃⱑⱍ ⰽⰰⰽⱁ ⱆⰶⰹⱅⰰⰽ ⱍⰹⱅⰰⱀⱐⰰ ⱀⰵ ⰱⰹ ⰱⰹⱁ ⰹⰸⰳⱆⰱⰾⱐⰵⱀ.
Daoulagad Celteg
Daoulagad
Brezhoneg, Cymraeg, English, Gaeilge, Gàidhlig, Русский
العربية1, Беларуская, Български, Brezhoneg, Català, Čeština, Cymraeg, Dansk, Deutsch, Ελληνικά2, English, Español, Eesti, فارسی1, Suomi, Français, Gaeilge, Gàidhlig, עברית3, हिन्दी, Hrvatski, Magyar, Հայերեն, Íslenska, Italiano, Latina, Lietuvių, Latviešu, मराठी, Nederlands, Norsk, Polski, Português, Română, Русский, Slovenščina, Slovenčina, Српски, Svenska, ไทย, יידיש, Українська & 4630 hanzi/kanji/字
cymraeg.ru, faclair.com, yandex.ru, wiktionary.org
cymraeg.ru, faclair.com, yandex.ru, reverso.net, seznam.cz, getionary.pl, morfix.co.il, google.com, aljazem.com, thai-language.com, UniHan, wiktionary.org, ЯРКСИ

Որև է մեկը գիտի՝ լավ on-line բառարան?

کسی ايران فرهنگ آنلاین خوب اشاره کن؟
1 Naskh-style; short vowels & shadda are ignored
2 monotonic
3 niqqud marks are ignored

For English please scroll down.

Daoulagad [dɔwˈlaːgat] – мобильное приложение для распознавания и перевода слов, написанное на Лиспе. Идея навеяна ручкой-переводчиком вроде IRISPen или С-Pen. Требует для работы Интернет. Для распознавания пробовались преобразования Хаара, Хафа, Фурье, паросочетание графов, метрика Хаусдорфа, нейронные сети; выбор пал на метрику L1. Скрытые марковские модели пока не пробовались. В планах: 0) перенести на A780, 1) урду, 2) корейский, 3) грузинский.
Исходный код.

Rhaglen symudol ar gyfer adnabod a chyfieithu yw Daoulagad [dɔwˈlaːgat]. Daeth y syniad o'r ysgrifbin chyfieithu fel IRISPen neu С-Pen. Fe'i ysgrifennwyd mewn Common Lisp. Mae eisiau cyswllt Rhyngrwyd. Er mwyn adnabod profiwyd trawsffurfiau Haar, Hough a Fourier, cysefeillio graffiau, pellter Hausdorff, rhwydweithiau niwral; dewiswyd pellter L1. Ni phrofiwyd modelau Markov cudd eto. Mae rhaid: 0) symud i A780, 1) Wrdw, 2) Coreeg, 3) Georgeg.
Y ffynhonell.

Daoulagad [dɔwˈlaːgat] is a mobile dictionary application with OCR capabilities, written in Common Lisp. The inspiration came from a hand-held scanner like IRISPen or С-Pen. It requires Internet connection. The following OCR techniques were tested: wavelets, Hough and Fourier transforms, ARG matching, Hausdorff metric, ANNs; L1 metric was chosen. HMMs were not tested yet. TODO: 0) port to A780, 1) Urdu, 2) Korean, 3) Georgian.
The source.

Tested with:
HTC S510E, A8181, Z710E, A3333
Lenovo A750
LG Nexus 5
Motorola MB865, XT910
Samsung GT-I9001, GT-I9300, GT-S6802, GT-S7270, GT-I9260, GT-I9100, GT-I8160, SM-G900F
Sony-Ericsson WT19i
Nokia Lumia 920
BlackBerry Z10
Apple iPhone 4, 4S, 5, 6 plus
Emgannoù Duncan O'Hara
War ar Leur-C'hoari
Deutsche Sagen und Legenden
Merde! Rok w Paryżu
Świat króla Artura. Maladie
Hanes Cymru ¼
Siwan a Cherddi Eraill
Harri Potter a Maen yr Athronydd
Dan Ddylanwad